Free eye surgery camp held in Narowal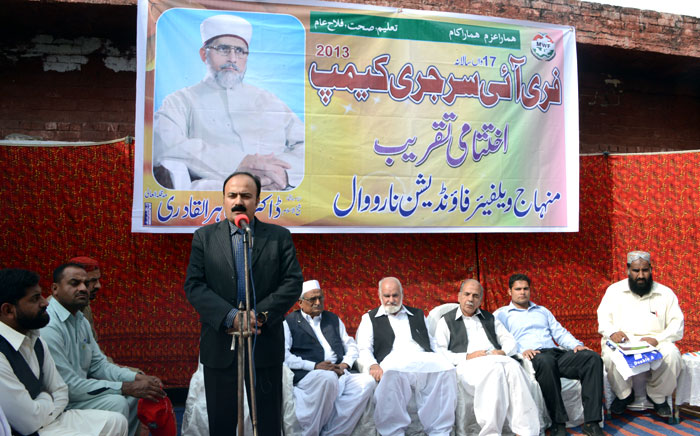 Minhaj Welfare Foundation (MWF) continues to remain at the forefront of helping the suffering humanity in line with its mission statement namely health, education and general welfare. The local chapter of MQI (Narowal) held a 7-day free eye surgery camp in Narowal district in collaboration with Minhaj Welfare Foundation. 3600 people had their eyes examined by a team of expert eye surgeons.
Director Minhaj Welfare Foundation Syed Amjad Ali Shah was the guest of honour at the concluding ceremony. Addressing on the occasion, he said that the Foundation had been serving the poor with utmost dedication since its establishment. He thanked the donors and all those who remained associated with the 7-day eye surgery camp. He said that working for the betterment of the suffering humanity was a great deed which earned enormous rewards. He said that those who helped the poor were successful not only in this world but also in the world hereafter. He also thanked the team of doctors for their time and excellent medical services. 196 people were operated upon during the camp.
Eye camp is an annual programme in which hundreds of poor patients are treated, given free medicines including operations of the eyes. More than 35000 have benefited from this camp so far.