Shakargarh: Five-day lecture series on Holy Quran (Day Three)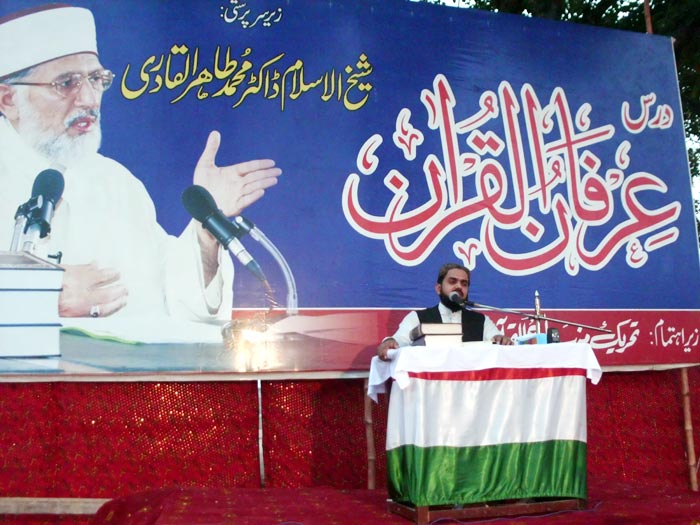 The proceedings of the third lecture of the five-day series on Irfan-ul-Quran held under the banner of MQI (Shakargarh chapter) got underway with the recitation of the Holy Quran followed by Naat. Like the previous two lectures, local people attended the third lecture in large numbers.
Allama Yasir Naseem Naqshbandi delivered his talk on the topic of Ramadan and purgation of self. He said that anti-Islam forces were bent on attacking the holy personages and symbols. He said that they were creating an environment in which evil and vices held sway while virtues became extinct. He said that the Muslims of today were confronted with myriad challenges whereby materialism was order of the day while spiritual values were on the decline.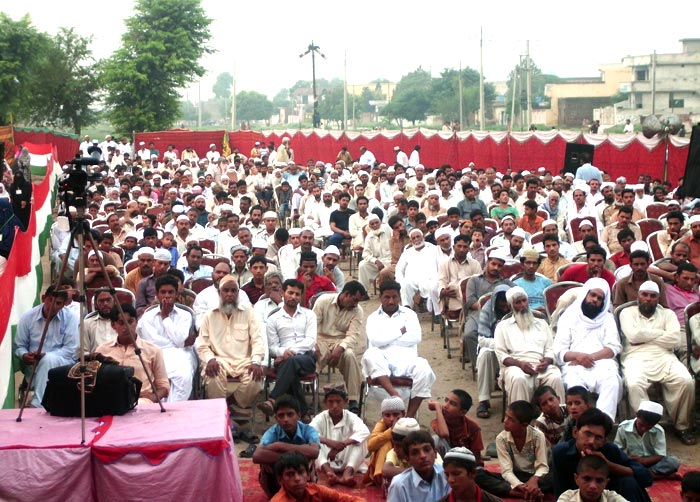 Allama Yasir Naseem Naqshbandi said that the holy month of Ramadan was a rare opportunity to reconstruct ourselves spiritually and morally. He said that Satan was shackled during this month while ill commanding self became weak. He asked the people to avail themselves of the opportunity of Ramadan to develop servitude and submission towards God Almighty, enrich themselves with spiritual blessings and adopt a code of conduct based on spiritual values.
The lecture ended on Dua.