MQI Sheikhpura reorganized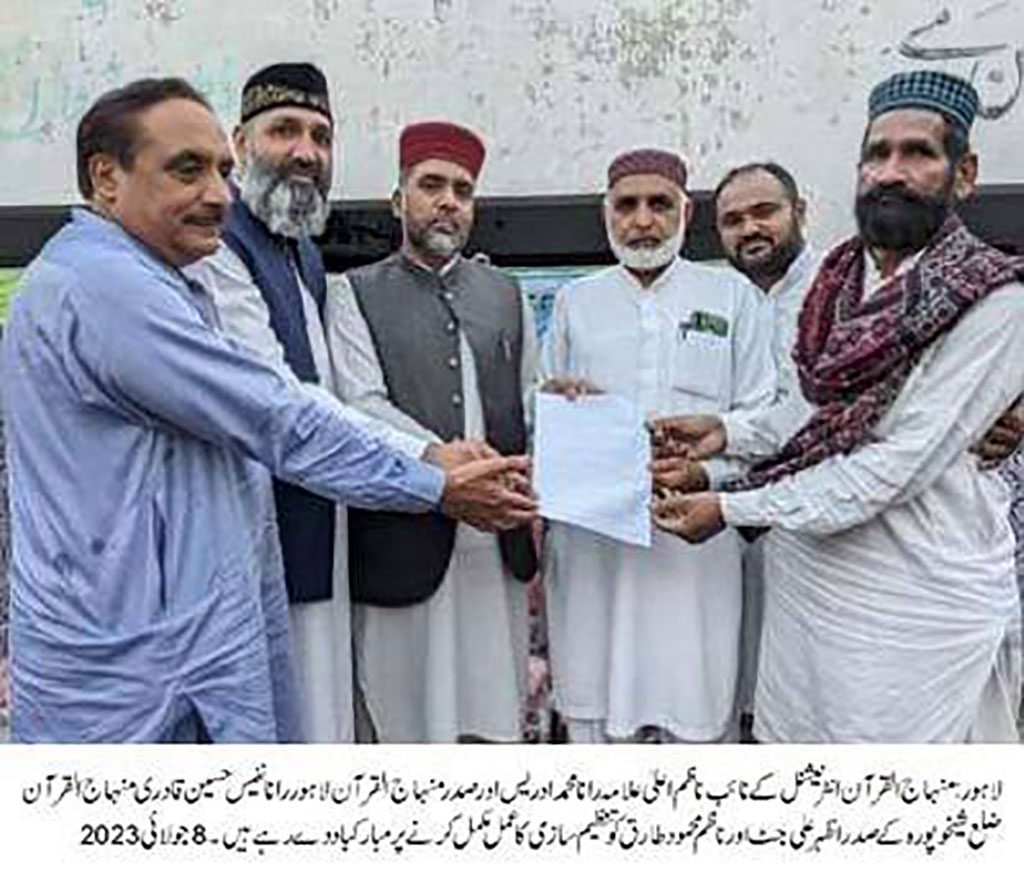 The process of reorganization of all MQI chapters of Sheikhpura has been completed. Naib Nazim-e-Ala Rana Muhammad Idrees Qadri, President MQI Lahore Rana Nafees Hussain Qadri and Secretary Coordination Qari Riasat Ali Chadhar have greeted Azhar Ali Jutt, Tariq and other office-holders of the Sheikhpura chapter on the completion of reorganization.
Speaking to the office-holders and MQI workers, Allama Rana Muhammad Idrees said that after the reorganization, it is the responsibility of the newly formed chapters to work hard and spread the network throughout the district. He said that MQI is a global movement working for the restoration of Islamic values and promoting Islamic message of love, peace and brotherhood. He said that we should do our best to spread this message far and wide in the country.
Allama Rana Muhammad Idrees Qadri said that development is not possible without the establishment of peace and the promotion of knowledge. He said that it is for this reason that Shaykh-ul-Islam has announced the setting up of 25,000 Centers of Knowledge whose aim is to impart moral and spiritual training to the members of the society and work for the establishment of society based on love, peace and human brotherhood.
Congratulating the newly elected office-bearers, Allama Rana Nafees Hussain Qadri highlighted the need for mass contact drive. He said that MQI's struggle is for the ailing humanity and establishment of peace in the world, adding that MQI workers remain active imbued with the spirit of public service.