Karachi: MWL holds organizational training workshop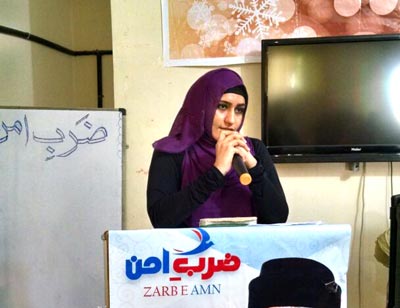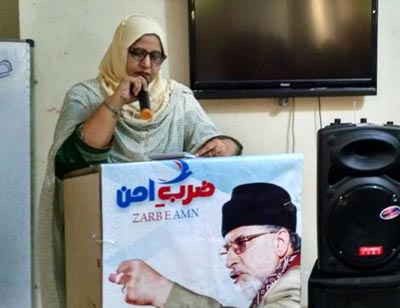 Minhaj-ul-Quran Women League is always connected with its organizational structure throughout the country through training and projects-based working. Directorate Training of MWL designed a series of organizational training workshops for all Pakistan MWL organizations based on districts and PPs from 13th April to 10th of May.
District Karachi has its distinguished position in the organizational structure of Pakistan due to its geopolitical and diversified cultural impact.
Ms. Afnaan Babar, General Secretary of Karachi, organised a target oriented workshop with the collaboration of president Karachi, Mrs Rani Arshad. Aisha Qadri, General Secretary West Punjab, Kalsoom Tufail, coordinator peace curriculum, and Zainab Arshad, President MSM-Sister were the main trainers of the workshop. District president of Karachi, Mrs Rani Arshad, started the proceedings with a welcome note.
Ms. Afnaan Babar delivered her lecture on the subject of organizational ethics and determination to the cause. Aisha Qadri, in her lecture, focused on the newly implemented organizational structure. Kalsoom Tufail presented 'Zarb e Amn' planning and signature campaign. Ms. Zainab Arshad briefly introduced the aims and working of MSM-Sisters. Workers from more than 8 towns namely Gulshan town, Jamshaid town, Orangi town, Gadap town, Landhi town, Baldia town, and Bin Qasim town participated in the workshop. They described the experience as quite instructive. At the end, Ameer Tehreek Minhaj ul Quran and Secretary General MQI Karachi appreciated the idea of workshops and assured their full support to the MWL Karachi.