MWL joins nurses in their sit-in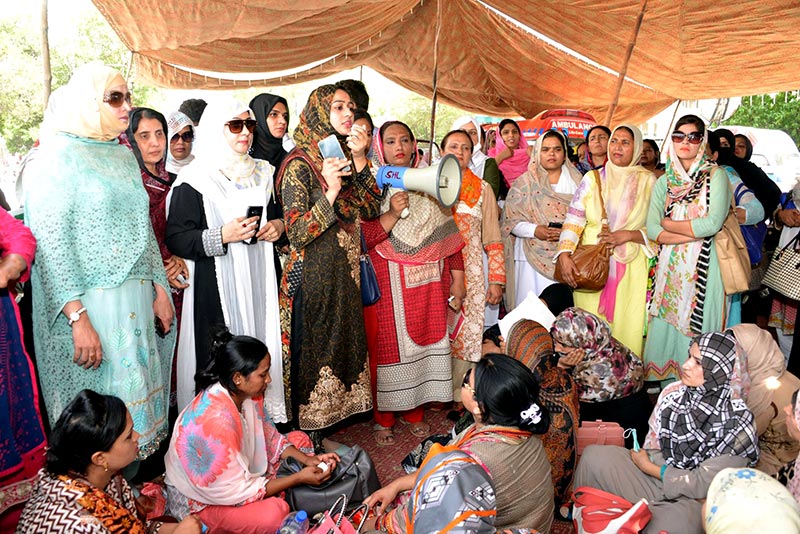 It has been a tradition of MQI to stand by the aggrieved and oppression sections of society and uphold the banner of truth. It is in line with this tradition and mission statement that a delegation of Minhaj-ul-Quran Woman League visited the Chairing Cross at The Mall to express solidarity with the nurses who have been staging sit-in for fair service structure.
The delegation consisted of Zainab Arsahd, Umme Habiba, and Iqra Yousaf Jami. MWL leaders expressed solidarity with the protesters. They said that unless people stand up for their rights, no one will be bothered. They said that MWL would continue to extend support to the just causes. They also invited the protesters to join MWL on the occasion of PAT's sit-in on June 17. They said that two years have passed since Model Town tragedy but justice is still awaited.