UK: MWL (Birmingham) gets an awarded from Hodge Hill Girls School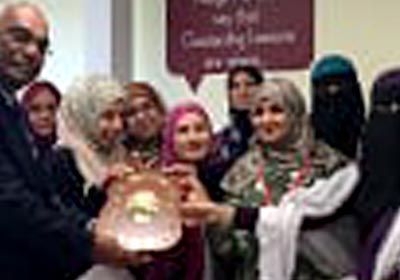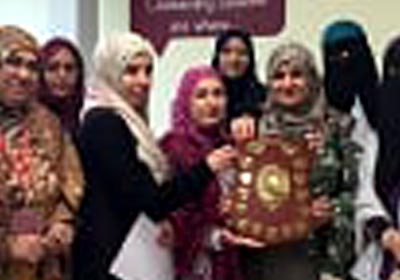 Minhaj Women League (MWL) Birmingham was awarded a certificate and a plaque by Hodge Hill Girls School on 10 May 2016 at the annual school meeting. This was to show their gratitude to MWL for the annual Milad celebrations that they host.
The Women League of Alum Rock, Birmingham, has been putting in a lot of effort to celebrate the 'Mawlid', (the birth of the Prophet Muhammad PBUH) every year for the past five years in Hodge Hill, to integrate with the wider community and also to spread the message of love of the Holy Prophet (SAW). MWL also took the opportunity to set their own stall at the school, which included the literature of Shaykh-ul-Islam Dr Muhammad Tahir-ul-Qadri.
Minhaj-ul-Quran would like to thank Mrs. Brown and the staff for providing this opportunity every year and the award is really appreciated.
Reported by Shaheen Akhter, MWL (Media Secretary of Alum Rock, Birmingham, UK)