Brierfield: Halq-e-Durood Gathering held under MWL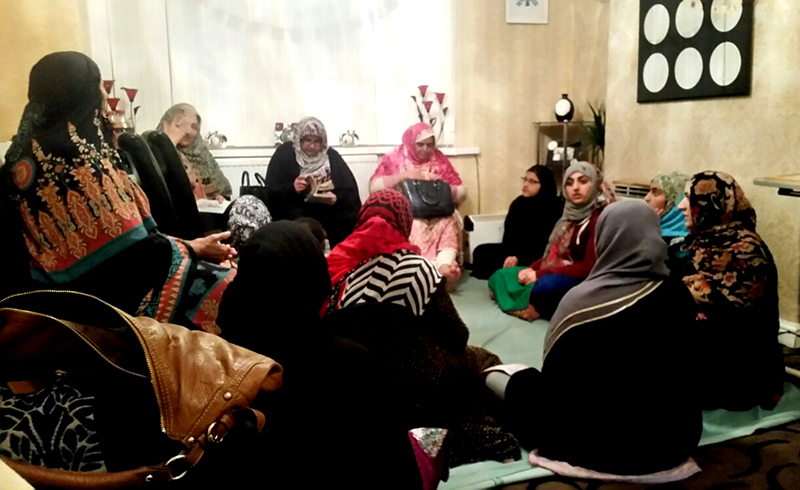 On the 29th of September, MWL Brierfield held their weekly Halqa-e-Durood mehfil. Many sisters were in attendance. The mehfil started with everyone sending Durood on our beloved Prophet Hazrat Muhammad (SAWW). The mehfil progressed with Sister Asia (MWL Brierfield Dawah Secretary) praying verses from chapter 1 of the Quran, a continuation from the previous week followed by translation in Urdu from Irfan-ul-Quran.
Following this, sisters Asia, Riffat, Fayaaza and Rehana recited 'Balaghal ula bikamalihi' and everyone was encouraged to join in and participate. Sisters Asia and Izla discussed hadeeth and Sister Shagufta (teacher at the mosque) did an informative speech on namaz and its reward. The speech covered various aspects of offering namaz and the correct positioning of hands throughout namaz.
Sister Asia recited 'Salaam' in her melodious voice and everyone joined in. This was followed by zikr and dua by sister Shagufta concluding the mehfil. The attendees were served with lovely food cooked by sister Fayaaza.