Rawalpindi: Collective Marriages ceremony held under MWF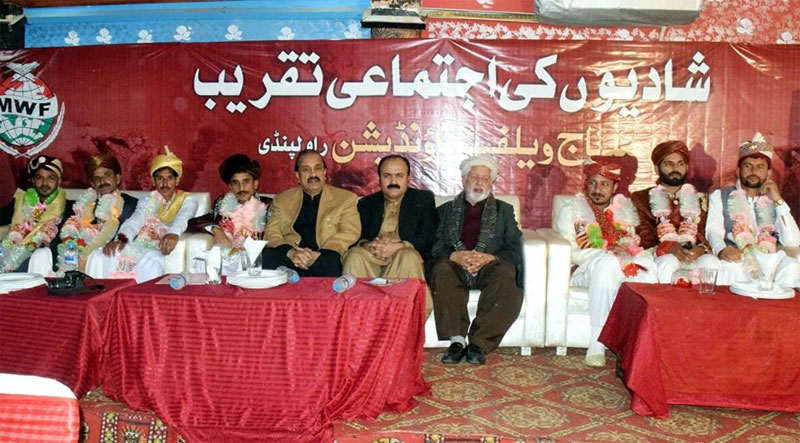 The 25th Collective Marriages ceremony was held in Rawalpindi under the banner of the Minhaj Welfare Foundation in which 7 couples tied the knot. MWF Director Syed Amjad Ali Shah was the chief guest on the occasion.
Prominent people belonging to different social and political organizations and walks of life attended the ceremony. The proceedings started with the recitation from the Holy Quran followed by Naat. The marriage processions started arriving from 10 am to 1 pm and upon arrival at the venue, they were received warmly. The venue of the collective marriage ceremony was tastefully decorated.

Addressing the ceremony, Syed Amjad Ali Shah congratulated the newly married couples and their families. He said the service of deserving humanity is the best form of worship. He said Shaykh-ul-Islam Dr Muhammad Tahir-ul-Qadri has been making important contributions to different fields, stating that his services are worthy of emulation. He said his mission of spreading love and harmony needs to be supported.
Syed Amjad Shah said given the current level of poverty and backwardness, it is incumbent on every member of society to contribute to public welfare. He said helping those in acute need is the practice of the Holy Prophet (peace and blessings be upon him). He said Dr Tahir-ul-Qadri has set up institutions that are working for the good of the poor and underprivileged sections of society. He said so far 2800 girls have been married off in the mass marriage ceremonies held under the banner of MWF and now they are living a happy married life in their respective families.