MQI Haveli Lakha sets up Blood Donors Society
Minhaj-ul-Quran International (Haveli Lakha chapter) has set up a Blood Donors Society. A ceremony, which was attended by hundreds of students and youths, was organized in which they were apprised about the importance of donating blood.
After this program, Minhaj-ul-Quran Youth League established a blood camp for people of the city in which the students and youths made full participation. They got themselves registered with the Blood Donors Society. The Society would give free of cost facility of blood donation to the deserving patients. The informal arrangement was already in place and with the establishment of this Society, it has been made formal.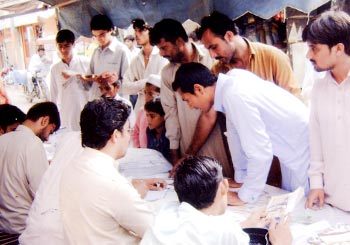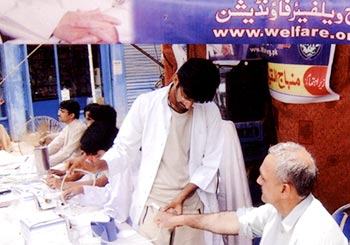 The city notables including Muhammad Riaz Ahamd, Haji Masood Ahmad Khan, Khalid Khan Lodhi, Mahmood Alam, Faisal Iqbal Khan and Muhammad Ahmad Sajid visited the camp and appreciated the camp and appreciated the efforts of MYL.
Those who played significant role in making the Blood Donors Society a roaring success are Afzal Ahmad, Hafiz Sajid Ali, Abdid Danish, Asghar Rehmani, Ateeq-ur-Rehman, Hafiz Imtiaz Ahmad, Ch Shaukat Ali, Javed Arman, Prof Nasir and Muhammad Kashif. It must be kept in mind that the project was successful because of cooperation extended by Minhaj Welfare Foundation.