MWF distributes keys of houses among flood victims of Balochistan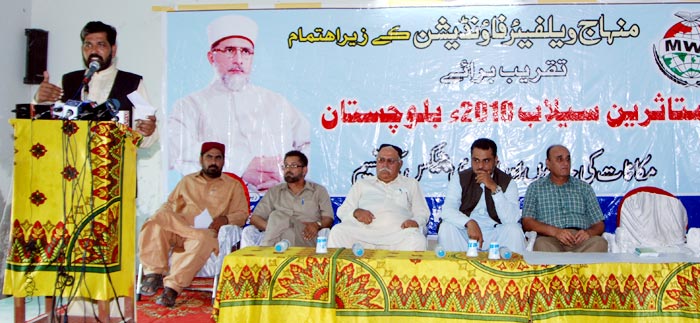 Minhaj Welfare Foundation has distributed cheques and keys of the constructed houses among the flood affectees of Balochistan. A ceremony to hand over these keys was held on September 22, 2011, which was attended by the flood affectees belonging to Dera Muraad Jamali, Jafarabad, Nasirabad, Sibbi, Lehari, Panhur, Ghosia Colony, Dera Allah Yar, Noopur, Manghipur, Chatanpatti, and Mohabbatpur etc.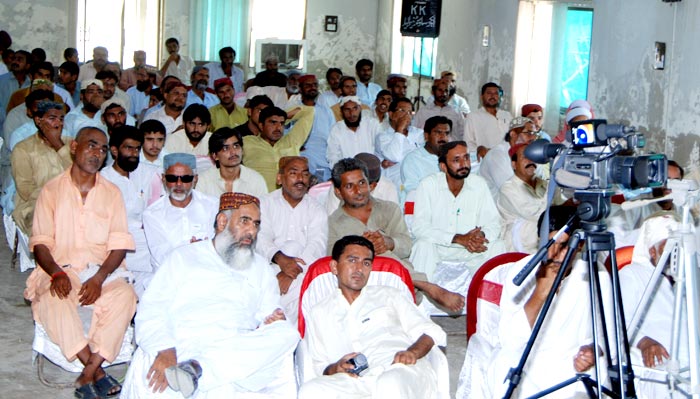 MQI leaders Sheikh Zahid Fayyaz, Iftikhar Shah Bokhari, Rana Fayyaz Ahmad Khan and Sajid Mahmood Bhatti were the distinguished guests to distribute cheques and keys of the constructed houses. Those who got these cheques and keys included Hafiz Abdul Samad, Hafiz Abdul Fateh, Nazar Muhammad Bhangar, Gulzar Ahmad Khosa, Syed Wahid Ali Shah, Ajmal Kundrani, Sardar Bangalzi, Wazir Ali Channa, Syed Latif Ali Shah, widow of Ghulam Mohi-ud-Din Shah, Abdul Qadir Khosa, Khalil-ur-Rehman Khosa, Shafiq Ahmad, Mian Abdul Haq, Arbab Ali Khosa, Muhammad Iqbal Khosa, Ghulam Muhammad Qadri, Mahboob Ali, Niaz Ahmad, Muhammad Mausa, Mian Noor Ahmad, Ghulam Haider, Mian Taj Muhammad, Gul Mir Ahmad, Mir Muhammad Gulzar, Syed Asadullah Shah, Mubarak Ali, Muhammad Sharif, Khushi Muhammad, Jaithal Khan, Allah Wasayia Kakar, Inayatulah Qadri, Allah Dad, Abdul Wahab, Syed Munnawar Ali Shah, Naseebullah Gohar, Mumtaz Ali, Ghulam Haider Shah, Shakeel Ahmad, Dad Muhammad Jatoi, Nisar Ahmad, Dhani Baksh, Allah Wazir and Ahmad.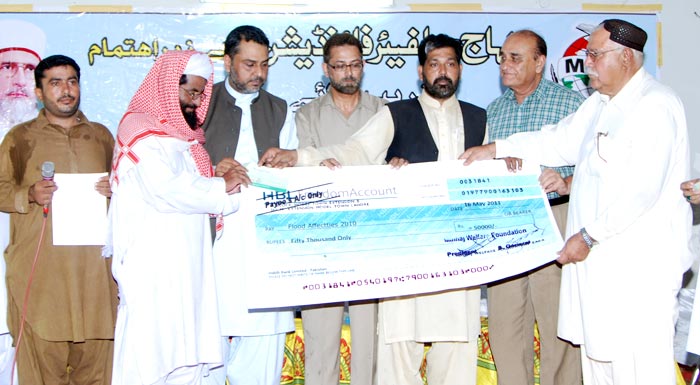 The flood affectees appreciated the work of MWF. They said that MWF had helped them more than a government could do. They expressed their thanks to MWF and Shaykh-ul-Islam Dr Muhammad Tahir-ul-Qadri.